Dylan's Page
Proposed registered name:
Liberator's Tangled Up In Blue
---
---
Dylan at one hour old!: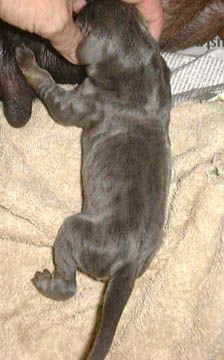 ---
At three weeks of age: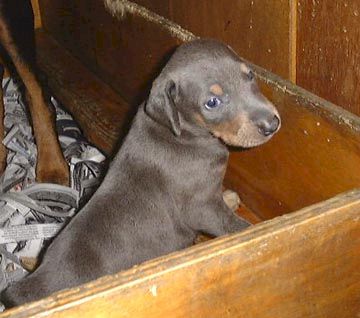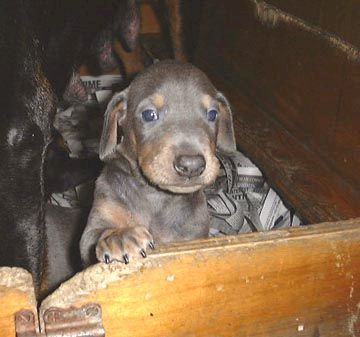 ---
Dylan at four weeks: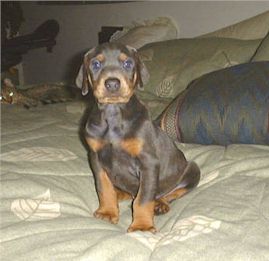 With a littermate and the kitty (who doesn't look especially thrilled):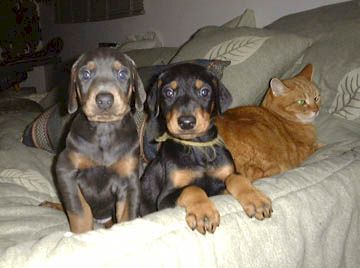 ---
http://www.seattle-attorney.com/dylan/Seven weeks old: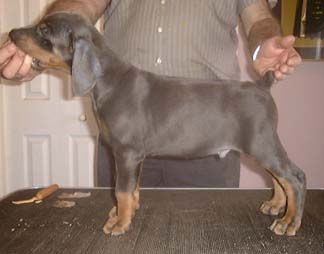 ---
Eight weeks old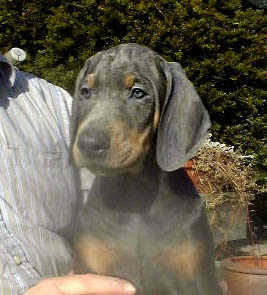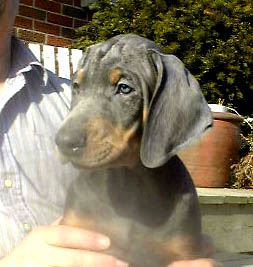 ---
Nine weeks old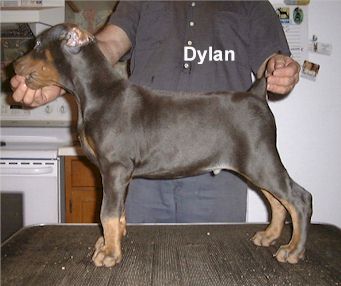 ---
Ten weeks old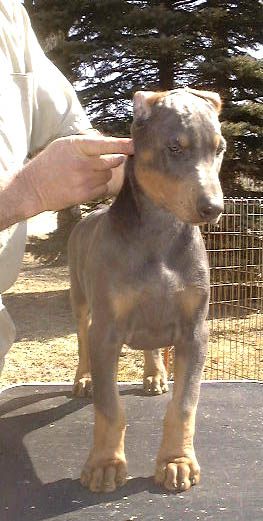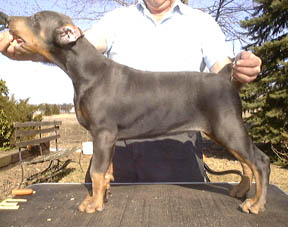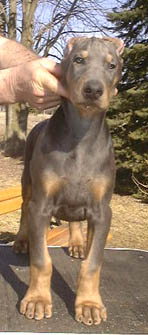 ---
Right before his flight from Toronto to Vancouver: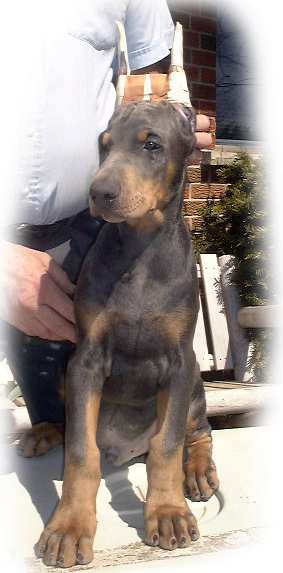 ---
Photo Credits, Copyright information: No duplication without permission of the copyright holder. All above photos are © 2001 Pat Blenkey (Dylan's breeder) of Wrath-Liberator Dobermans. All below photos are © 2001 Jim Anable. Unless otherwise noted, all text and html are © 2001 Jim Anable.

---
Dylan is home!

Eleven Weeks
It's been a long trip from Toronto.
Do you think you could hurry up with that dinner?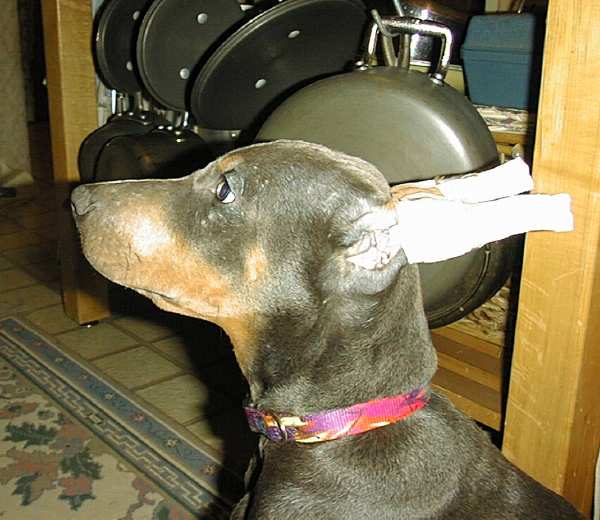 That's better!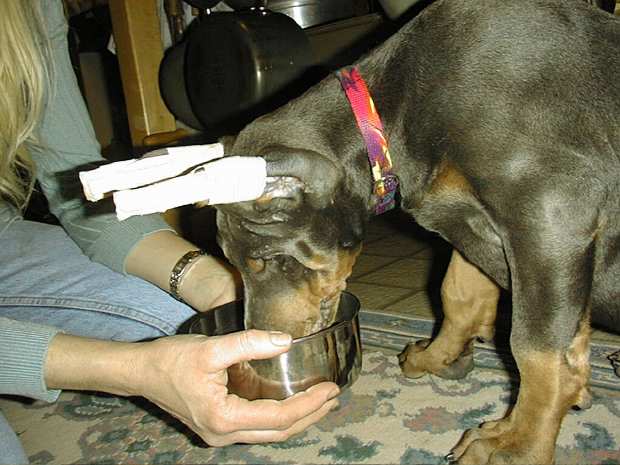 Dylan discovers the toy box: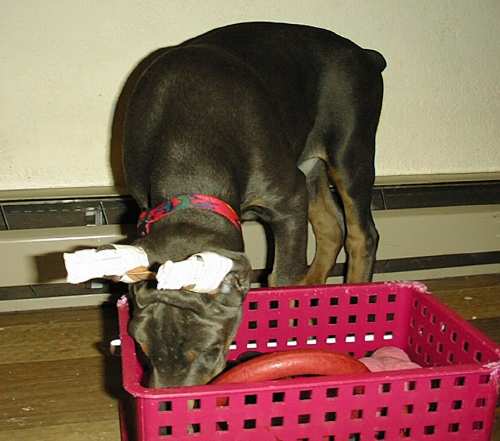 I've eaten, I've played. Now it's time to sleep: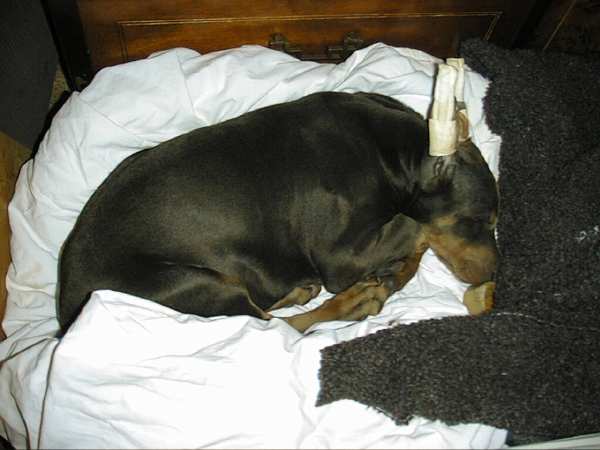 The next day, resting on the couch: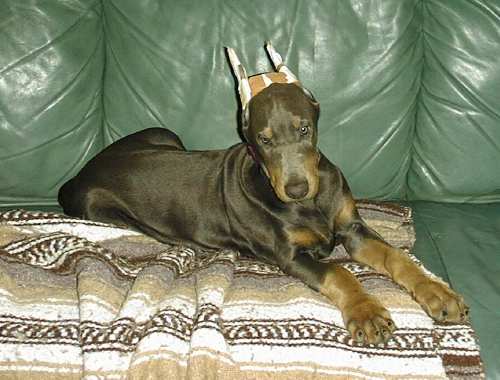 Exploring the yard: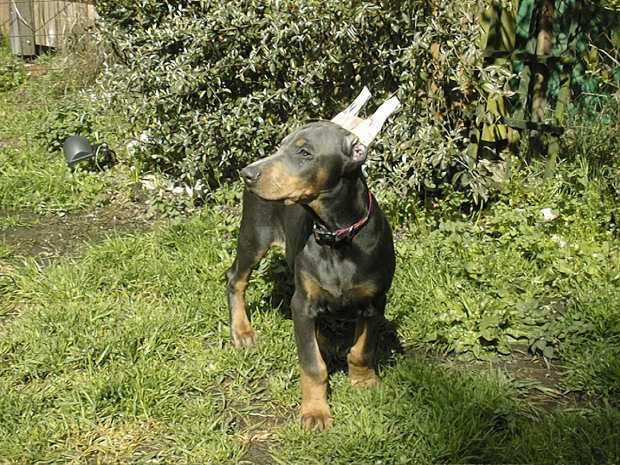 Looking for just the right rock to put in my mouth: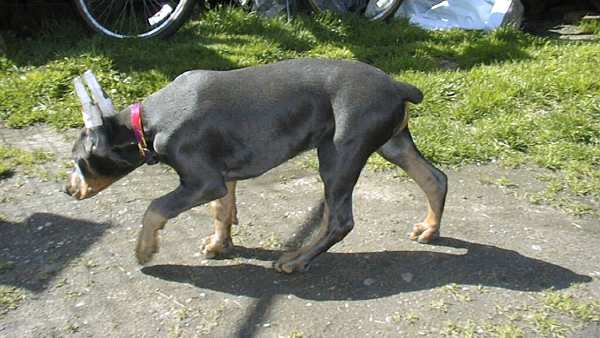 Dylan's trip to the pet store at Easter
"You can keep the ears, but I'll take the cookies:"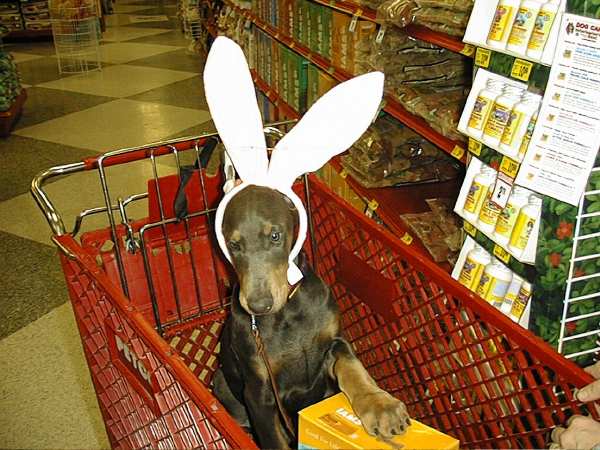 ---
12 Weeks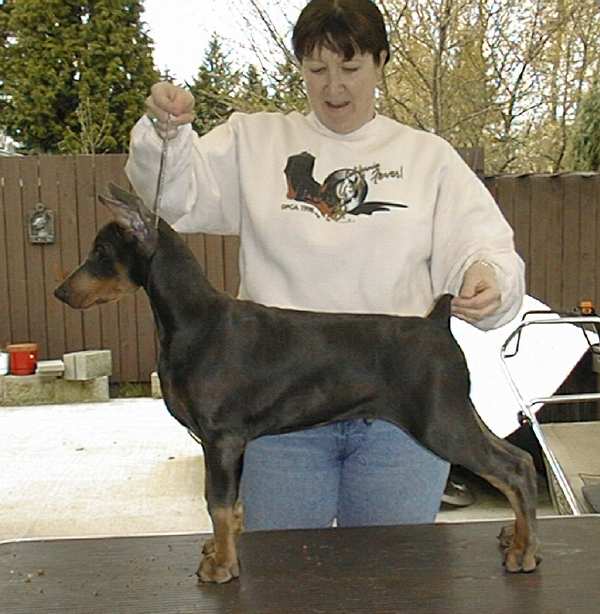 Dylan's cousin, Elaine Hopper's new girl: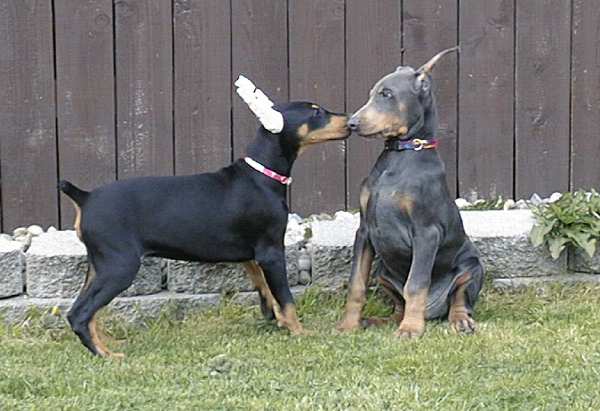 Playing: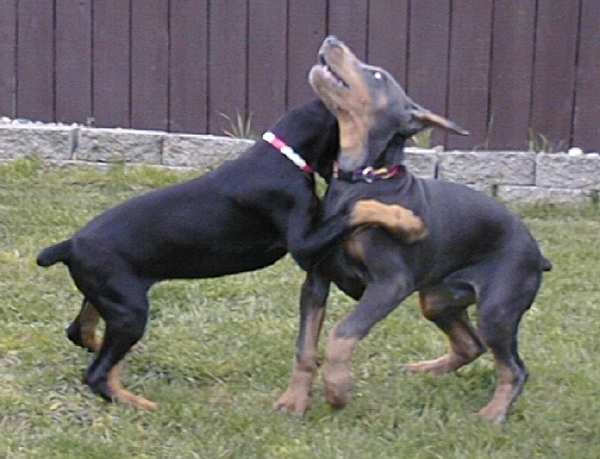 ---
Dylan's first blue ribbon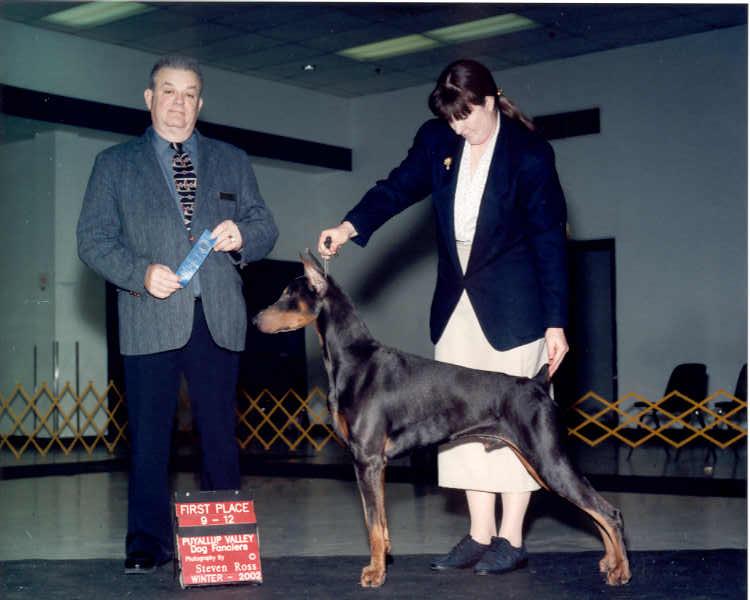 More pictures will be added when we get home from picking him up, and the site will grow as Dylan grows! As I add pictures, older ones will be converted to thumbnail format.
Much more information will follow. Keep checking back for updates.
NOTE: I have changed Internet Service Providers AGAIN, and all of my pages and my e-mail address have changed. You will be redirected for an unknown period of time, but PLEASE update any links to all of my sites.


Click here to send me an E-mail!
James W. Anable, Jr. (jim@seattle-attorney.com)
Return to Storm's Home Page